in my tummy
. =] I was in the mood to play in my kitchen last night.
I planned to make baked ziti, but my mom got mostaccioli rigati instead. I baked it anyway. Lol.


Can't have pasta without garlic bread. =]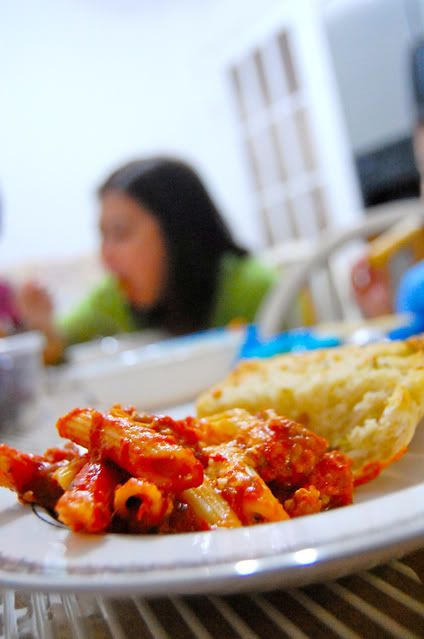 AND
(The picture was taken circa 2005.)
HAVE A WONDERFUL THANKSGIVING !! =]

Baby Justin with some Gobble tunes. Lol.